Introduction
In the lush landscapes of Kolkata, where greenery thrives year-round, an invisible hero plays a crucial role in the flourishing of plants: cytokinin. This tiny molecule, often overlooked by the casual observer, holds the key to plant growth and development. In this blog, we'll dive deep into the world of cytokinins, exploring their functions, importance, and impact on the botanical realm.

Unveiling the Mystery of Cytokinins
Before we delve into the specifics, let's unravel the mystery of cytokinins. These plant hormones are integral to a plant's life cycle, governing essential processes such as cell division, leaf expansion, and root development. Understanding cytokinins is like discovering the secret sauce behind a thriving garden.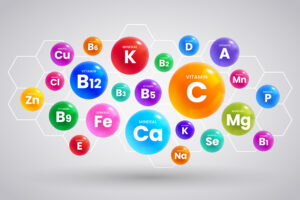 The Role of Cytokinins in Growth
Promoting Cell Division
At the heart of cytokinin's influence lies its ability to promote cell division. When plants need to grow, they rely on cytokinins to kickstart the process. These hormones stimulate the formation of new cells, ensuring that the plant can expand and adapt to its environment.
Preventing Senescence
Cytokinins are the anti-aging agents of the plant world. They delay the process of senescence, which is the natural aging and deterioration of plant tissues. By slowing down this inevitable aging process, cytokinins help plants stay vibrant and healthy for longer periods.
Encouraging Lateral Bud Growth
Ever wondered why some plants have lush, bushy appearances? Cytokinins are the answer. They encourage lateral bud growth, leading to the development of more branches and foliage. This characteristic is especially prized in ornamental plants.
The Environmental Factors Influencing Cytokinin Activity
Light Intensity
Cytokinin activity is closely tied to light intensity. Higher light levels generally lead to increased cytokinin production, resulting in enhanced growth. This is why plants in well-lit areas tend to flourish.
Nutrient Availability
Nutrients, particularly nitrogen, play a pivotal role in cytokinin synthesis. Adequate nitrogen levels in the soil support robust cytokinin production, driving plant growth. Gardeners often use nitrogen-rich fertilizers to boost cytokinin activity.
Stress Response
Plants face stressors in their environment, such as drought or pest attacks. Cytokinins come to the rescue by mitigating the effects of stress. They help plants adapt and recover, ensuring their survival.
Harnessing Cytokinins for Plant Health
Cytokinin-Based Fertilizers
Garden enthusiasts and farmers alike can harness the power of cytokinins through specialized fertilizers. These products contain synthetic cytokinins that provide a growth boost to plants. When used correctly, they can lead to larger yields and healthier crops.
Crop Yield Enhancement
In agriculture, cytokinins are essential for maximizing crop yields. By promoting robust growth and preventing premature aging, these hormones ensure that plants reach their full potential. This translates to increased food production.
Conclusion
In the bustling city of Kolkata, where green spaces are cherished, cytokinins silently orchestrate the vibrant botanical symphony. These unassuming plant hormones are the architects of growth, working tirelessly to ensure that every leaf, flower, and tree thrives. As we continue to explore the mysteries of plant biology, cytokinins will undoubtedly remain at the forefront of our fascination.
FAQs
What are cytokinins? Cytokinins are a class of plant hormones responsible for promoting cell division, delaying senescence, and encouraging lateral bud growth.
How can I enhance cytokinin activity in my garden? You can enhance cytokinin activity by ensuring adequate light, providing nutrient-rich soil, and using cytokinin-based fertilizers.
Do cytokinins have any role in stress response? Yes, cytokinins help plants adapt to and recover from environmental stressors like drought or pest attacks.
Are cytokinins used in agriculture? Absolutely. Cytokinins are crucial in agriculture for maximizing crop yields and ensuring healthy plant growth.
Where can I learn more about plant hormones like cytokinins? For in-depth knowledge about plant hormones, consider consulting botanical textbooks or academic resources.
Disclaimer: The information provided in this article is for educational and informational purposes only. It is not intended as a substitute for professional medical advice, diagnosis, or treatment. Always seek the advice of your physician or other qualified health provider with any questions you may have regarding a medical condition.
for more exciting news visit-www.com373news.com
BOOKS written by author-i)love beyond age

ii) Mastering Success: A Practical Guide to Business and Finance"

Kindle Edition