In the hustle and bustle of our daily lives, it's easy to overlook the crucial role our spine plays. Every year, on October 16, the world comes together to celebrate World Spine Day, a special occasion dedicated to raising awareness of spinal health and promoting a life free from pain and discomfort. This day serves as a reminder of the significance of our spine, which is the structural cornerstone of our body's movement. In this article, we'll delve into the essence of World Spine Day, explore the theme 'Move your spine,' and debunk common myths surrounding spinal health. So, let's embark on a journey to uncover the secrets of a healthy spine.
The Backbone of It All
Your spine, comprising 33 individual bones known as vertebrae, is not merely a structural framework. It's the unsung hero of your body, supporting every movement, from sitting and standing to walking, twisting, and bending. In essence, the quality of your daily life is intricately intertwined with the health of your spine. Any deformity or disorder in this crucial part of your anatomy can lead to excruciating back pain and a host of other issues that severely affect your overall well-being.
The Myths and Truths of Spinal Health
Misconceptions and myths surrounding spinal health abound, and it's imperative to separate fact from fiction. Dr. Himanshu Tyagi, Senior Consultant in Orthopaedics and Spine Surgery at Artemis Hospitals, Gurugram, highlights seven common myths and the corresponding facts about spinal health that everyone should be aware of:
Myth 1: Good posture is all about sitting up straight
Fact: Good posture is not synonymous with rigidly sitting up straight. It's about maintaining the spine's natural curves while sitting or standing, promoting comfort and preventing strain.
Myth 2: Back pain is a natural part of aging
Fact: While back pain becomes more common as people age, it's far from inevitable. Proper care, including maintaining a healthy weight, staying physically active, and practicing good posture, can help prevent or manage chronic back pain.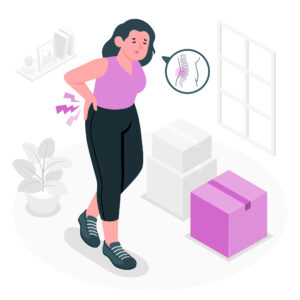 Myth 3: Lifting heavy objects is the only way to injure your back
Fact: Back injuries don't exclusively result from lifting heavy objects. Everyday activities, such as poor posture, prolonged sitting, or sudden, awkward movements, can strain the back and lead to injuries.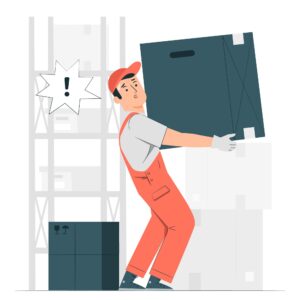 Myth 4: Rest is the best way to heal a back injury
Fact: Rest can help alleviate back pain, but it's not the sole solution. In some cases, excessive rest can slow down recovery. Gentle movements and exercises, under proper guidance, can expedite the healing process.
Myth 5: Exercise is harmful for people with back pain
Fact: While intense exercises can strain the back, light exercises can be beneficial in relieving back pain. Consultation with a healthcare professional is essential to receive guidance on appropriate exercises.
Myth 6: Surgery is the only solution for excruciating back pain
Fact: Surgery is typically considered a last resort. Numerous non-invasive treatments, including physical therapy and lifestyle changes, can effectively manage excruciating back pain. Surgery is reserved for cases where other treatments prove ineffective.
Myth 7: Once you have back pain, it's a lifelong condition
Fact: Back pain isn't always a lifelong affliction. With proper care, lifestyle changes, and treatment, it can be alleviated. Understanding the truths behind spinal health myths is vital for maintaining a healthy back.
Conclusion
On World Spine Day, we celebrate not just a part of our body but a fundamental pillar of our existence. Our spine's health directly impacts our daily life, and understanding the realities of spinal health is the key to a pain-free, active life. Let's debunk the myths, embrace the facts, and take proactive steps to ensure our spines stay strong and support us for years to come.
FAQs
1. What is the theme of this year's World Spine Day?
This year's theme is 'Move your spine,' aiming to encourage people of all ages and backgrounds to prioritize their spinal health through physical activity.
2. Can back pain be prevented as we age?
While back pain becomes more common with age, it is not an inevitable part of the aging process. Maintaining a healthy lifestyle can significantly reduce the risk of chronic back pain.
3. Is surgery the only option for severe back pain?
Surgery is usually considered a last resort for treating severe back pain. Non-invasive treatments and lifestyle changes are often effective in managing and alleviating back pain.
4. How can I maintain good spinal health on a daily basis?
Maintaining good spinal health involves practicing proper posture, staying physically active, and seeking professional guidance when needed.
5. Are there exercises that can help with back pain?
Yes, there are specific exercises that, when done correctly, can help strengthen the back and alleviate pain. It's crucial to consult a healthcare professional for personalized guidance.
Disclaimer: The information provided in this article is for educational and informational purposes only. It is not intended as a substitute for professional medical advice, diagnosis, or treatment. Always seek the advice of your physician or other qualified health provider with any questions you may have regarding a medical condition.
for more exciting news visit-www.com373news.com
BOOKS written by author-i)love beyond age

ii) Mastering Success: A Practical Guide to Business and Finance"

Kindle Edition